In the ever-evolving field of medical innovation, vascular intervention, and electrophysiology have become more and more dynamic. From minimally invasive vascular treatment to sophisticated 3D mapping and ablation solutions, advances in medical devices and therapeutic innovations go hand in hand, impacting how we diagnose and treat.
Here, we would like to walk you through APT Medical's advanced solutions in vascular interventions and electrophysiology.


What is APT Medical: An Introduction
APT Medical's ever-innovative product portfolio, covering the areas of Electrophysiology, Cardiology, Peripheral, and Neuro intervention,brings inspiration to clinicians who are facing clinical challenges every day. Our journey has been characterized by the marvelous orchestra, involving clinical experts, smart engineers, relentlessly hardworking marketers and sales to paint the future product & solutions with joint efforts.
1. Traversing theVascular Intervention Landscape
The Updated Vascular interventional technology reduces patient recovery time, and hospitalization and maximizes the clinical outcome by absorbing newly emerged scientific fruits coming from technical innovations of materials, manufacturing and so on.More importantly, these innovations were guaranteed as much as meaningful, because they are purely driven by the enhanced criteria of clinical practice. Behind that, it is also owing to the core value of APT Medical, which is the secret of the success of PCI solutions of APT Medical, and surely will help further on the peripheral intervention as well as neurology intervention.
2. Riding the Wave of Electrophysiology
Electrophysiology, the other pillar of our expertise, focuses on diagnosing and treating heart rhythm disorders. APT Medical has been at the forefront of this field, providing clinicians with advanced tools to understand better and manage these conditions. Our high-quality EP devices epitomize our dedication to refining and enhancing patient care.
Learn More About APT Medical'sDevices
We work with a clear, singular vision regarding APT Medical devices: to make a meaningful difference in patient care. Our devices are crafted to arm healthcare professionals with innovative tools, helping them to perform procedures with greater precision and ultimately leading to improved patient outcomes.
APT Medical's Vascular Intervention Ace Devices
The effectiveness of vascular interventions heavily relies on the reliability and quality of the utilized devices and the innovative design from clinical. Our innovative products in interventional cardiology include but are not limited to CONQUEROR™ NC PTCA Balloon Catheter, Expressman™ Guiding Extension Catheter, and Elong™ Microcatheter.
1. CONQUEROR™ NC PTCA Balloon Catheter
The CONQUEROR™ NC PTCA Balloon Catheter features a spherical tip that is designed to cross the most tortuous vessel. The design of the balloon and tip perfectly blends precision and performance. It provides outstanding trackability and crossability, meeting the challenges of daily and complex coronary lesions head-on.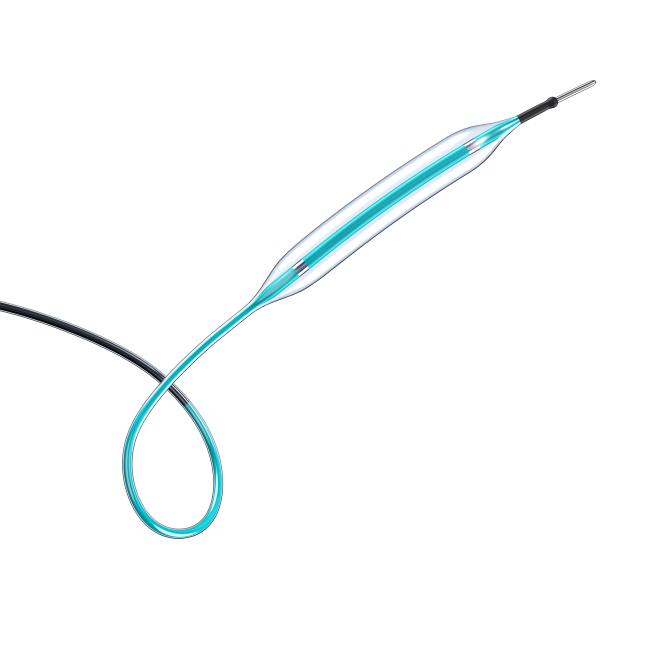 2. Expressman™ Guiding Extension Catheter
Expressman™ Guiding Extension Catheter is an star product of APT Medical for tackling complex cases. The design comes from the combination of technology and clinical needs. With a unique side holes design and tapered 5-4F size, it can be the perfect tool for deep intubation. Besides, it provides a 35 cm exchange section that provides exceptional support, facilitating the delivery of other interventional devices into the most challenging anatomy.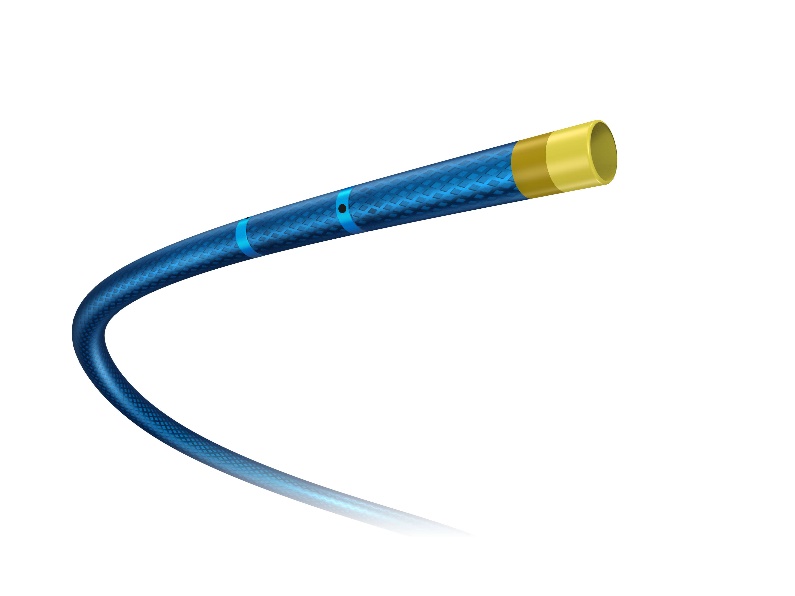 3. Elong™ series Microcatheter
The Elong™ series Microcatheter has three different types, straight 1.7F/1.9 F and tapered 2.6F, to help clinicians deal with various types of cases and provide clinicians with a high degree of maneuverability, making it easier to access difficult vascularanatomy. It exemplifies our dedication to improving procedural outcomes and enhancing patient care.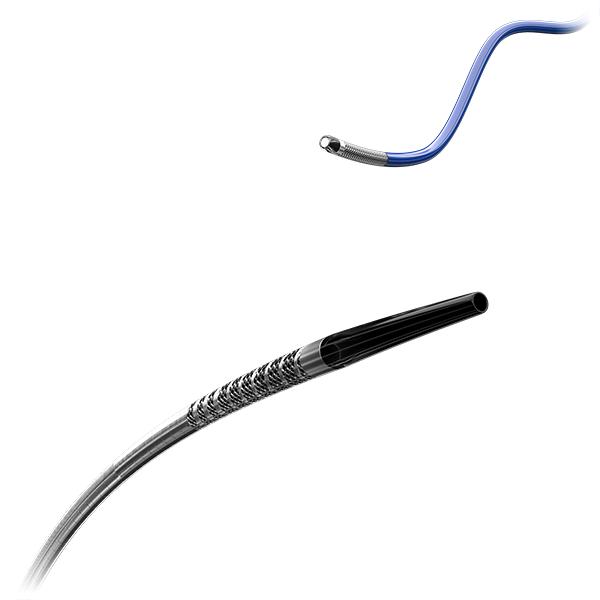 Why APT Medical?
WhychooseAPT Medical as yoursupplier of EP and vascular intervention medical devices? Here are some of the reasons:
● Comprehensive Solutions: Our diverse product range covers Electrophysiology, Cardiology, Peripheral Intervention, and Neuro intervention.
● Professional R&D Team: A skilled and qualified R&D team focused on continuously improving, upgrading, and innovatingthe next generation of products and solutions
● International Recognition: Founded over 21 years ago,we are expanding the interventional medical field in more than 90 countries, continuously dedicating to the interventional medical field
● Continuous Innovation: APT Medical has collaborated with clinicians, hospitals, and universities to create cutting-edge products and solutions that align with industry trends.

Conclusion
APT Medical remains a pioneer for excellence and innovation in vascular intervention and electrophysiology. We are determined to stay ahead, shaping the future of these fields with our advanced products and solutions. Our team works tirelessly, researching and developing new solutions that could revolutionize the way vascular interventions and EP are performed.
With APT Medical by your side, you're not just embracing superior technology but endorsing a partnership centered on excellence, innovation, and the promise of a healthier future for all.