APT Medical is delighted to share our exceptional experience at EuroPCR 2023 held in Paris, France on May 4-6. The event brought together renowned professionals and industry experts in the field of interventional cardiology. APT Medical extends its sincerest gratitude to everyone who joined us at our booth, explored our innovative product portfolio, and contributed to the success of the event.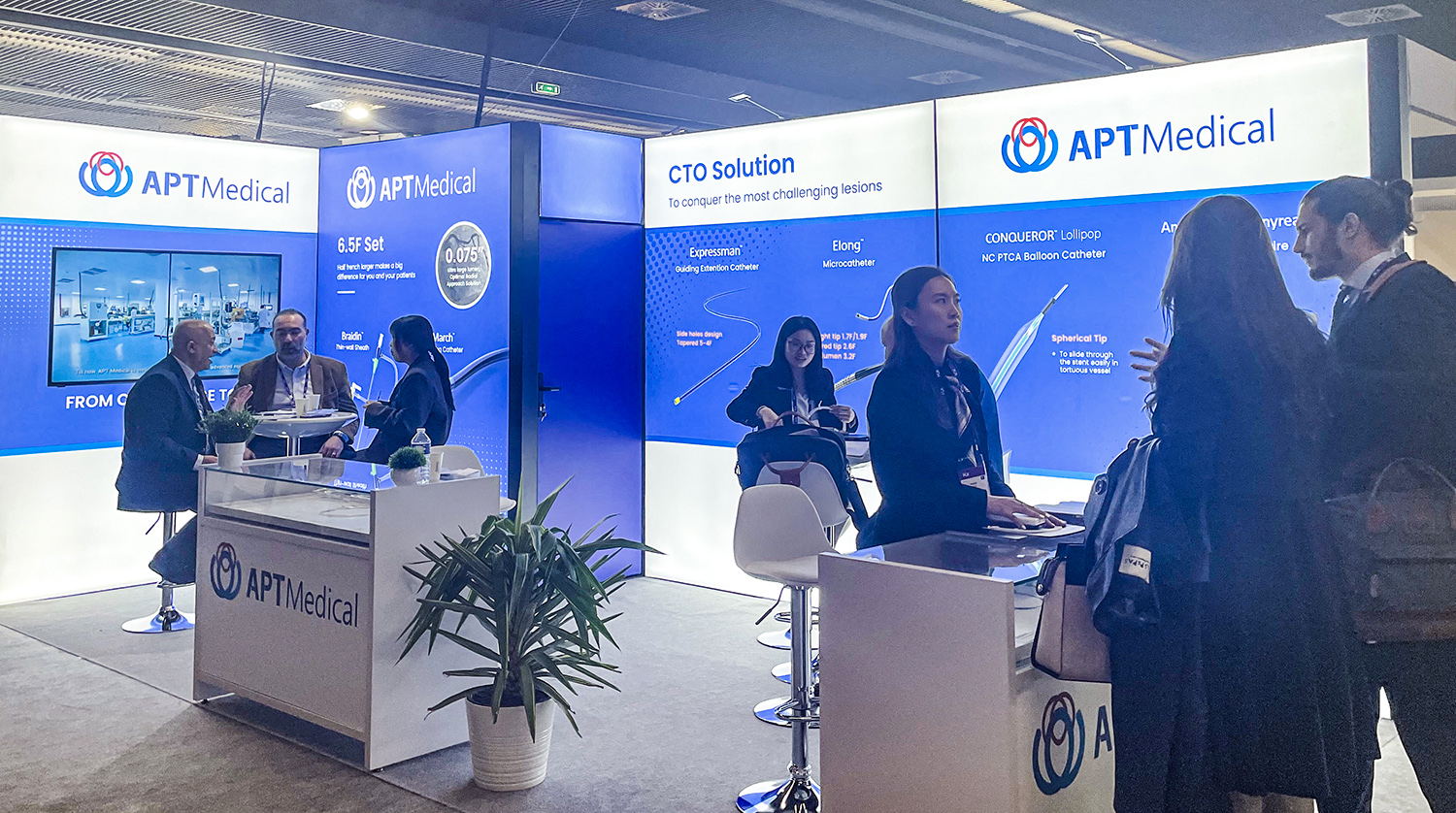 EuroPCR, as the world-leading course in interventional cardiovascular medicine, provided an ideal platform for APT Medical to showcase our cutting-edge technologies in interventional cardiology. Our dedicated team members appreciated the privilege of engaging healthcare professionals, industry peers, and key opinion leaders from around the world, fostering insightful discussions and forging valuable connections.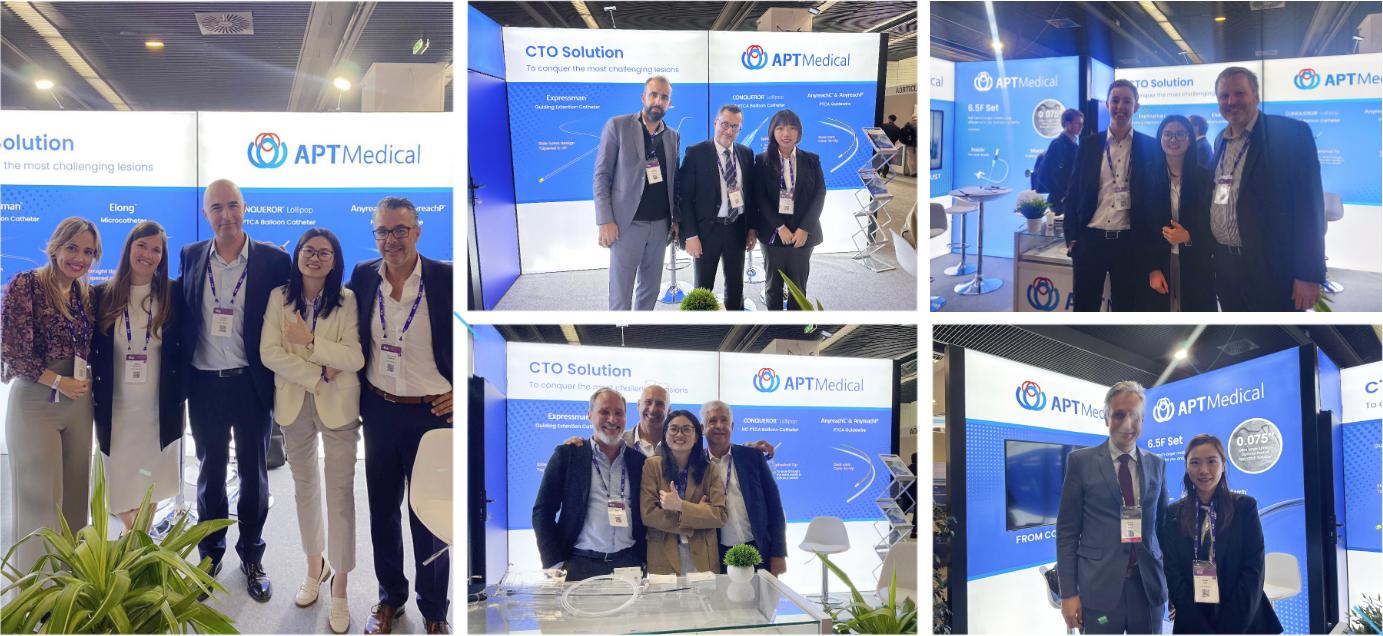 During the event, APT Medical demonstrated our complete solution in interventional cardiology, from Diagnostic to Therapeutic products that are designed to help you overcome the obstacles you may face every day. The positive feedback and enthusiastic engagement from attendees recognized the value and impact of our innovative product portfolio in improving patient outcomes, and we are thrilled to echo with the participants. At APT Medical, we understand that the needs of physicians are constantly evolving, and we strive to stay ahead of the curve by providing innovative solutions to address unmet needs.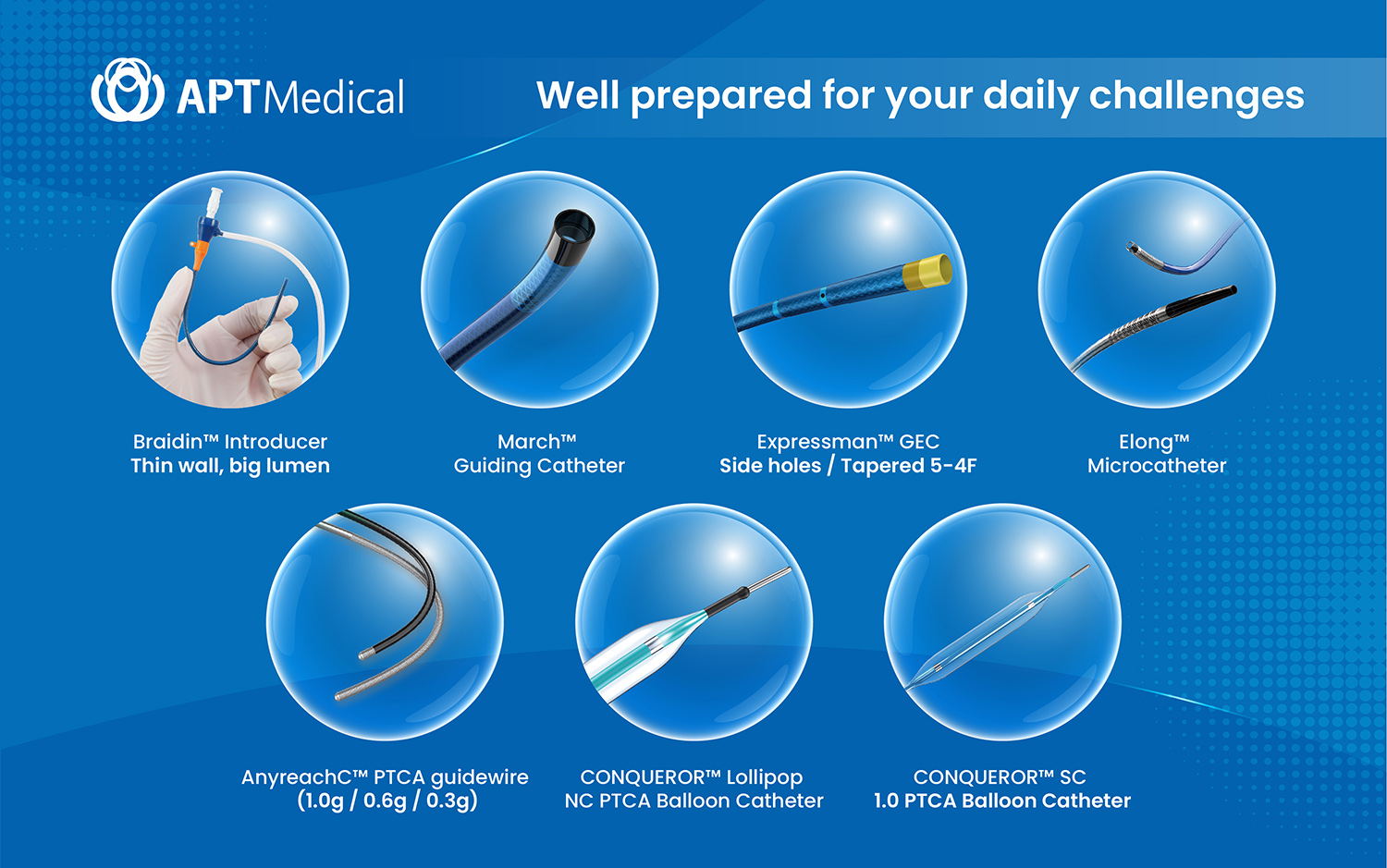 We extend our heartfelt appreciation to everyone who took the time to experience our product portfolio and engage in enlightening conversations at our booth. Your presence and support are crucial to our mission of advancing the interventional medical field and improving the lives of patients.
For more information about APT Medical and our groundbreaking medical solutions, please visit our website: www.aptmed.com or contact us at international@aptmed.com.