EuroPCR2021 kicked off productive discussions on CTO strategy on May 18th, APT is honored to participate in this world-leading course in interventional cardiovascular medicine.

Prof. Shaoliang Chen, Prof. Roberto Garbo, Prof. Maciej Lesiak, and Dr. José Antonio Linares shared their precious experiences at the "Overcoming the tortuosity in complex PCI" symposium on coronary Channel at EuroPCR 2021. It is a great opportunity to learn about the advantages of Expressman™ guiding extension, as well as of spherical tip CONQUEROR™ NC balloon catheter in tortuous complex PCI.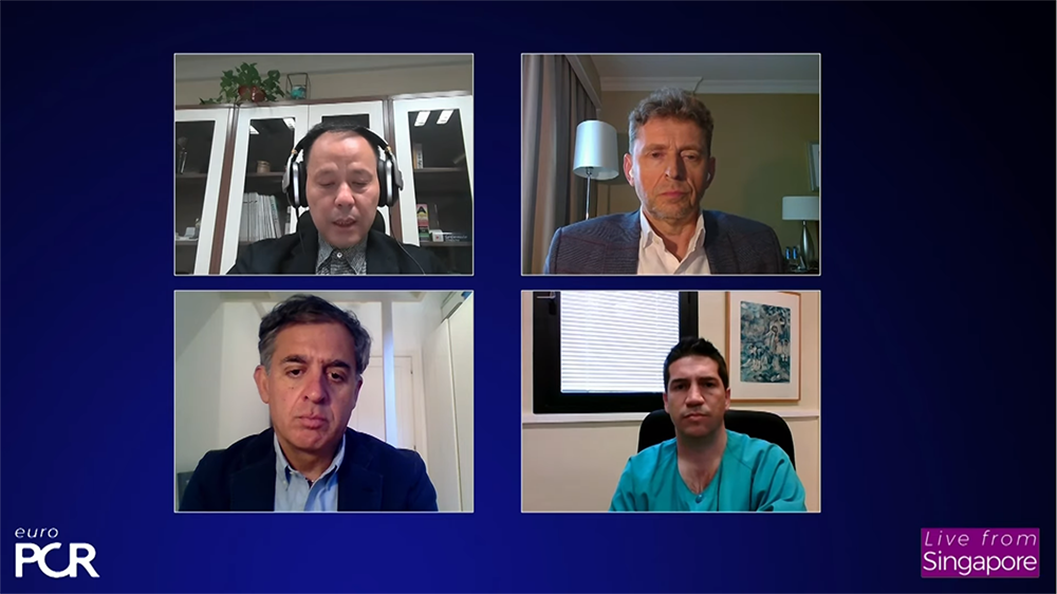 During Prof. Roberto Garbo's presentation" The utility of guide extension in CTO PCI", he introduced that Expressman™ guiding extension is the only product in the market with side holes. It is very important because it reduces the risk of ischemia. We are facing procedures with a complex patient, reducing the risk of ischemia is really important.

Also during the clinical practice, the advancement of (Expressman™) guide extension into very small and diffused diseased right coronary and the pressure of RCA is maintained, more than 100 (mmHg) of pressure. It shows how the side holes work, even in the distal.

During the discussion, Prof. Shaoliang Chen and Prof. Roberto Garbo both give their affirmation of this innovative solution based on clinical needs.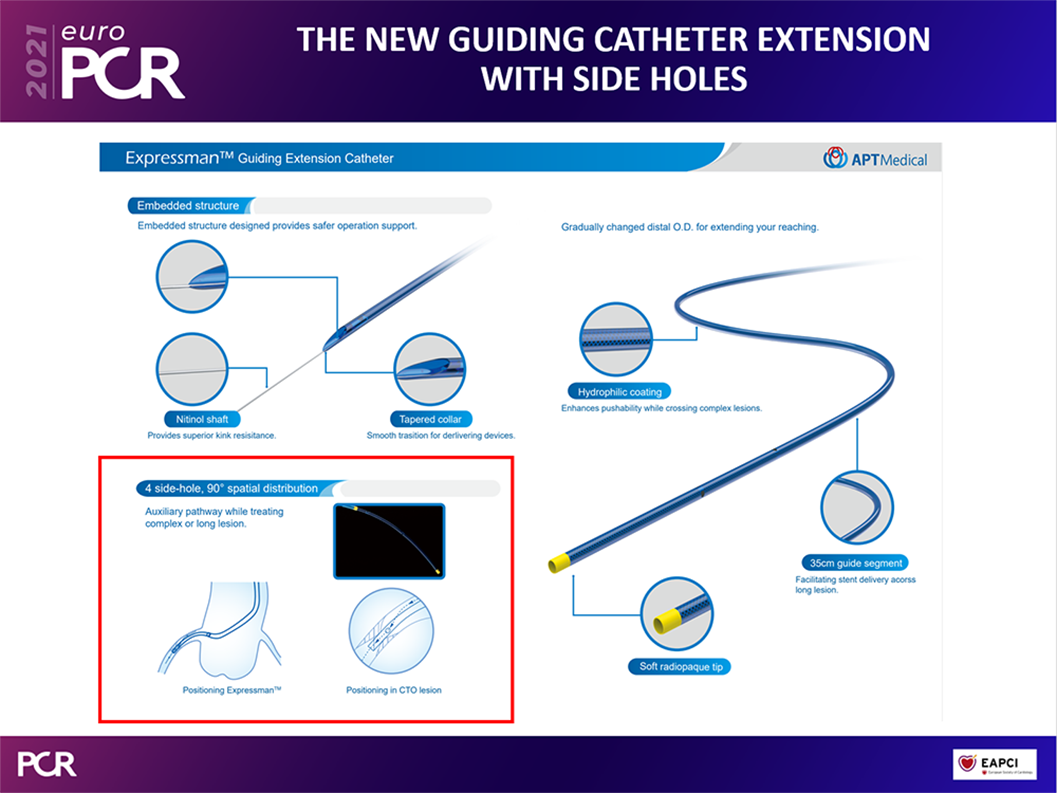 In Prof. Maciej Lesiak's speech "When a tough lesion meets a tough cardiologist", he presents that Expressman™ has two unique features, one is a very long exchange segment, to keep the entrance port out of the aortic arch or out of subclavian artery. The second different feature is the DoubleTwin™ side holes, located at the tip of the catheter to provide some antegrade blood flow for the coronary artery during the procedure. So it a simple and effective tool to assist with complex PCI procedures.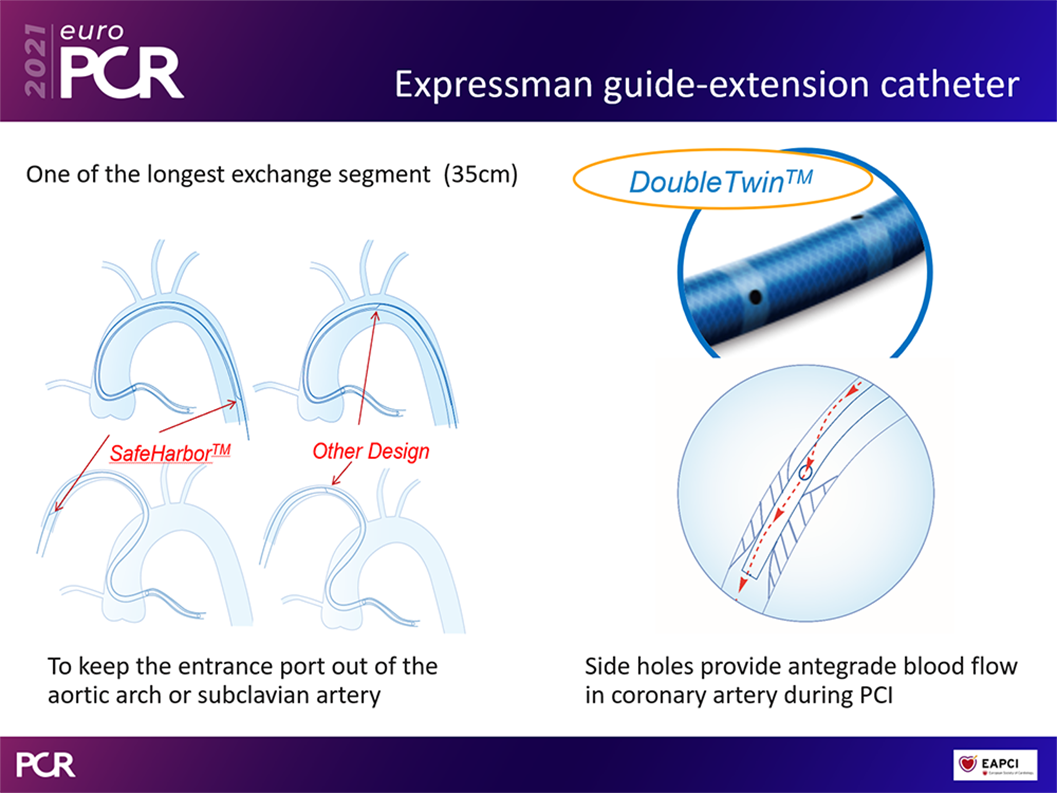 Dr. José Antonio Linares delivered a presentation of "Stent post-dilation in tortuosity: results of a new spheric-tip NC balloon", during which, he showed us the Conqueror™ NC balloon, with innovative design based on the spherical tip. The spherical tip greatly reduced the resistance which the catheter is entering into the stent. Therefore, it increased the success rate after regular NC balloon failure even in coronary tortuosity, and it requires low complex techniques.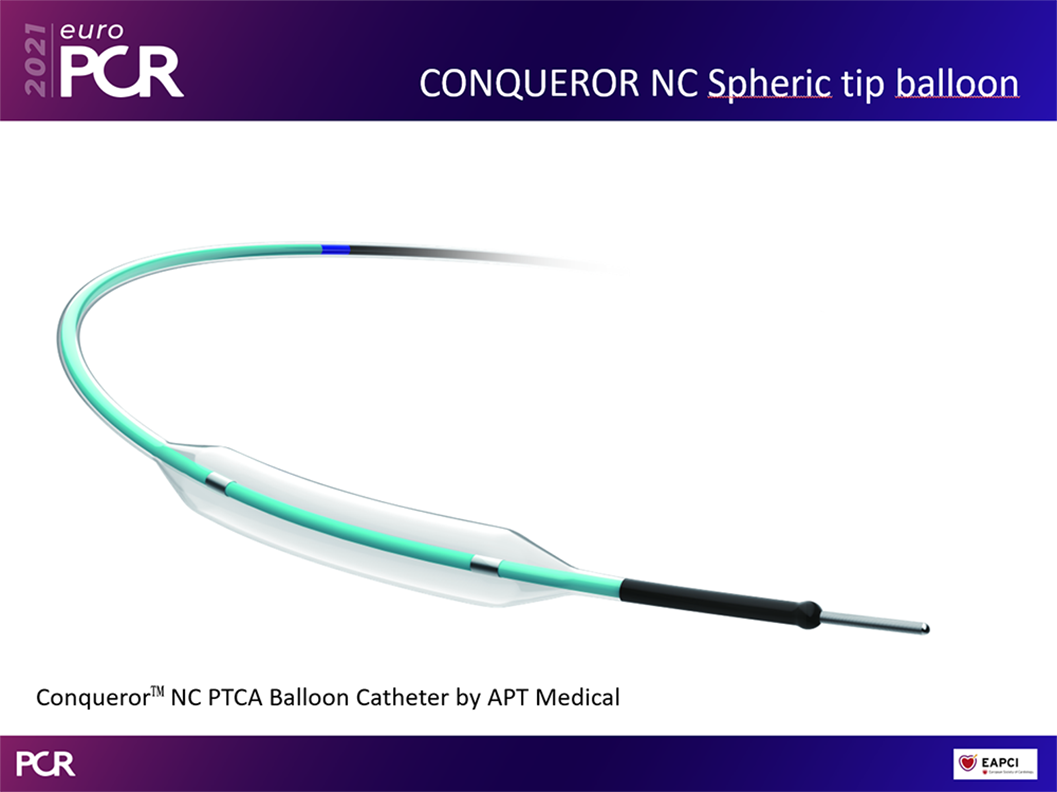 A big thanks to Prof. Shaoliang Chen, Prof. Roberto Garbo, Prof. Maciej Lesiak, and Dr. José Antonio Linares for their wonderful sharings.

Want to know more, click the link below to watch it!